slider-game-time

slider-char-grilled-burgers
The way any Angus Burger should be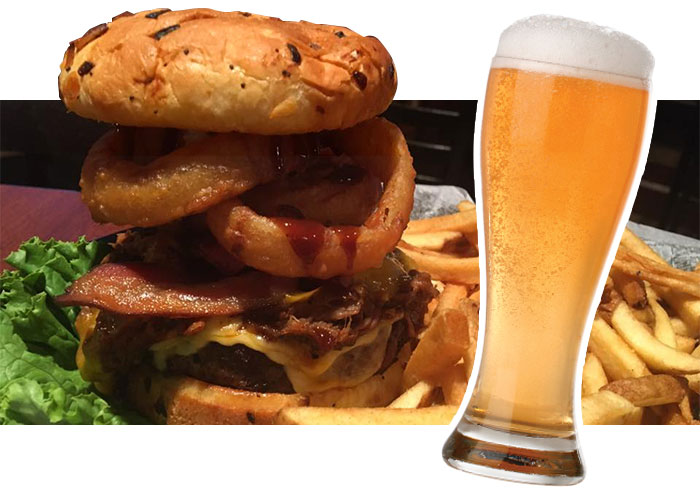 Our pizza crust and our pizza sauce is all homemade. Hungry for wings? We make our own buffalo sauce and bleu cheese dressing too. Burgers? Yes we're bringing the meat. We only use half pound 100% Certified Angus Beef patties.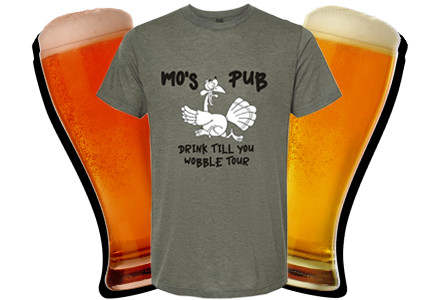 Help us celebrate our summer drink tour!
12 cocktails to enjoy.
We also maintain 27 draft beers, more than anyone in Escanaba!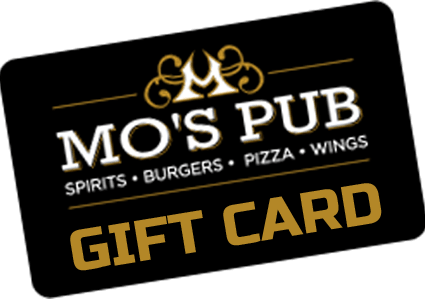 What could be a better gift than a night out at Mo's?
Give them a good time with friends at your favorite pub! Perfect for holidays and birthdays alike!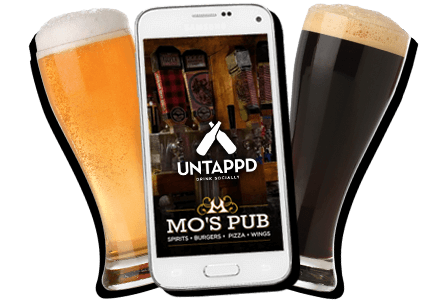 Download "Untappd" and discover Mo's live and up-to-date tap beer list on your mobile device, tablet or computer!
Check in, rate and review your favorite beers.
Get Social
Stay Connected
Welcome to Mo's Pub. We're excited to be a part of the community in Escanaba, MI. See for yourself why everyone is talking about the Mo's Pub experience! Like and follow Mo's Pub on Facebook & Instagram, stay up-to-date on the latest specials, events and drink tours! Whether it was your first visit or you are a regular at Mo's Pub. We'd love to hear from you. Drop us a line below.

Heather Rathbun
Facebook Review
I ordered a pub pizza last night and I do have to say, it was the best pizza I have ever had in my life! The crust was perfectly done, there was a perfect amount of cheese sauce on it and toppings were on point.

Sara Caron
Google Review
Every time I travel to Esky I stop here. One of the few places that offer gluten free burgers! Game changer for someone with celiacs. Bacon is always thick, drinks are always strong, service is always fast. I'm never disappointed with Mo's.

Jessica Johnson
Google Review
Mo's has thee BEST burgers and cocktails! I try to go every time I'm in the area.

Sade B
Yelp Review
Our first time here while visiting Escanaba, and the food was INCREDIBLE. I got a Chicken Caesar Wrap and it was so good. It was warm and served more like a panini but it was very good! Our table shared the Gouda bites... highly recommended. Lastly our waitress was great, very friendly and on top of drink refills. Will definitely go back.

RS
Google Review
This place has a great bloody Mary! The striped zebra beer is an awesome chaser for it. The staff is very nice as well!

Rebecca Bebo
Facebook Review
My husband took me there for the first time today and I fell in love! Greeted once we came in and thanked when we left, great atmosphere, super friendly staff and the french fries are the best I have ever had! Can't wait to go back. Highly recommend!!

Adam Cimenski
Google Review
This is a must if you are going through Escobar on an empty stomach. I was not expecting much but the food is to die for, honestly. I ordered a pizza that was simply amazing, the toppings are no joke and the homemade crust is incredible. On the other hand, my family had all ordered burgers. The Steakhouse burger: "the caramelized mushrooms and onions made an already awesome burger, better." I would definitely recommend this place.

Skymaster Skyler
Google Review
They have 27 beers on tap 🍺. The burgers are phenomenal, and if that doesn't suit your fancy, then the chicken wings will never let you down either. Did I mention they have 27 beers on tap?

Carey S
Yelp Review
WORTH THE WAIT! We were visiting the area at a busy time. This place is so worth the wait. We will never visit the area without stopping again. Large tap list, amazing appetizers, great portions and staff is extremely kind and helpful with menu selections.

Heather Thomas
Google Review
My husband and I went for dinner the other night. We shared a meal and I tried the Watermelon Mojito. That was the most refreshing drink I've ever had, it had fresh basil in it 🤤. So good.
Our waitress, Cecilia…was excellent. If there's a better word excellent I will use that too. The service made the experience that much better. Her level of excitement and genuine service was top notch. We are locals, we will always come back.

Ernest O
Yelp Review
Great place for classic American pub food. Had a perfect Bloody Mary and the service was outstanding. This will become a regular stop for me on my trips up North.

Melissa W
Yelp Review
We had supper here last night and it was great the food was good the staff was friendly and it wasn't expensive, we decided on two appetizers and a pizza which we hardly ever order pizza out! And it was great! Definitely we will go back there if we're in the area!!!